Teaching is one of Benick's enduring passions. She says, with a nod to Descartes, "I teach, therefore I am." At Sheridan College, she has integrated an awareness of the massive demographic shifts transforming postsecondary classrooms into all of her course development. Benick designed a range of courses focusing on migration and transnationalism, intercultural communication and human rights. In her fully online course on immigrant writers in Canada, Benick has introduced scores of students, many new Canadians themselves, to writers whose experiences are similar to their own:
Above all, she provides opportunities for students to tell their own stories either by writing personal narratives or creating digital stories combining text, sound and images culled from family interviews, letters, photo albums and memory. In the often told stories about their first day of school in Canada, the perceived weirdness of their names or the humiliation of ethnic food in their lunch boxes, students have a chance to reflect on their initial vulnerability as immigrants and their awakening agency in negotiating dual identities. By screening their stories in class, the diversity of their experience becomes the thematic thread weaving together their per-to-peer learning.
From "Digtial Storytelling and Diasporic Identities in Higher Education," Collected Essays on Learning and Teaching, vol. 5 (2012).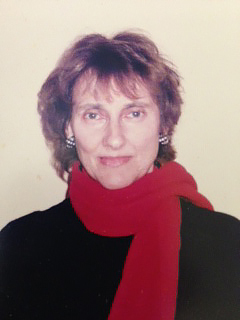 "In higher education, digital storytelling has emerged as an alternative medium of knowledge production recognizing diverse voices and mother tongues previously undervalued in the academy. At the same time, digital storytelling authenticates ways of knowing that fall outside of the expert paradigm.
From a teaching and learning perspective, the practice of digital storytelling privileges intuitive and local knowledge drawn from non-academic sources, most often lived experience and memory. This openness to different forms of knowledge building and the recognition of a multiplicity of voices in the classroom may well be digital storytelling's most enduring legacy to post-secondary education."